TOUBEE-maru Ishigaki -The oldest stone wall of Uwajima castle-

Although the stone walls around the TOUBEE-Maru were repaired during the Edo period, they all retain the characteristics of old stone walls from 1601, when Todo Takatora built them here originally. This stone wall is considered to be the oldest in the whole castle area. Natural, irregular shaped rocks were used and completed with so called Mazume-ishi (filler rocks).


In the corner section, the rocks are piled up alternately in an old technique called "Yasesumi" (type of "Sangi-zumi(stacking)"), where the short side is inserted inwards. These features are found in walls of the Bunroku era (1590s), and may date back to the castles founding days.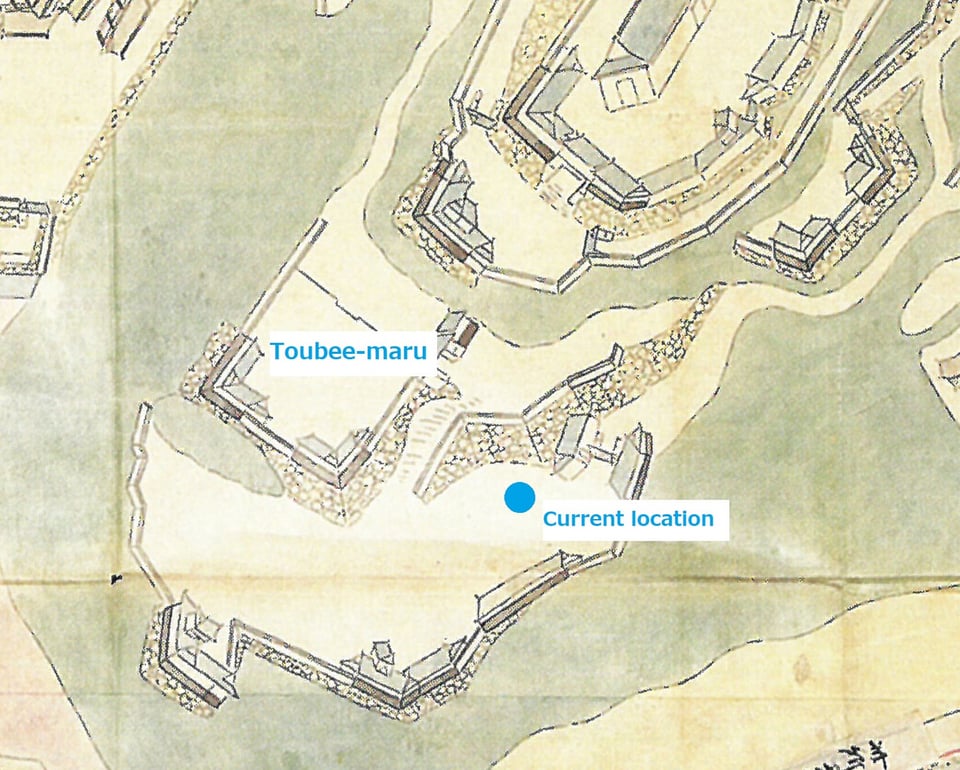 (Drawing of Uwajima Castle (1699) detail)


---
TECHNIQUE BRIEF
---
The corner parts of the wall are called "Gukaku-bu", whereas the inner areas between are called "Tsukiishi-bu". The Tsukiishi-bu consist of large Tsukiishi rocks and small "Mazume-ishi" rocks to fill the gaps in between. The age of the stone wall is estimated by characteristics such as size, shape, processing techniques and degree of distribution of these stones. Finding discrepancies leads to believe the wall has been repaired. However if original stones have been used for the repair work, without replacement or rework, it becomes difficult to identify the repair work.