SANNO-maru remains
---
Sanno-maru
 Area: ca. 1,300㎡
Elevation: ca. 3m
Stone wall
  Length (extension) ca. 50m
 Height (extension) ca. 4m


Buildings
Goten (palace)・Sakura-mon (gate)・Bansho (guardhouse)
Koshikake (guard station)・Masu-yagura (turret)・Tsukimi-yagura (turret)
Shiomi-yagura (turret)・Dobei(Earthen wall)
---
An area enforced by stone walls and earthen walls and surrounded by the inner moat. Was the location of Uwajima clan's palace between 1601 and 1676. After the relocation of the palace, it was used among other as an accommodation for the concubines. In 1863, the building was demolished and become a training ground.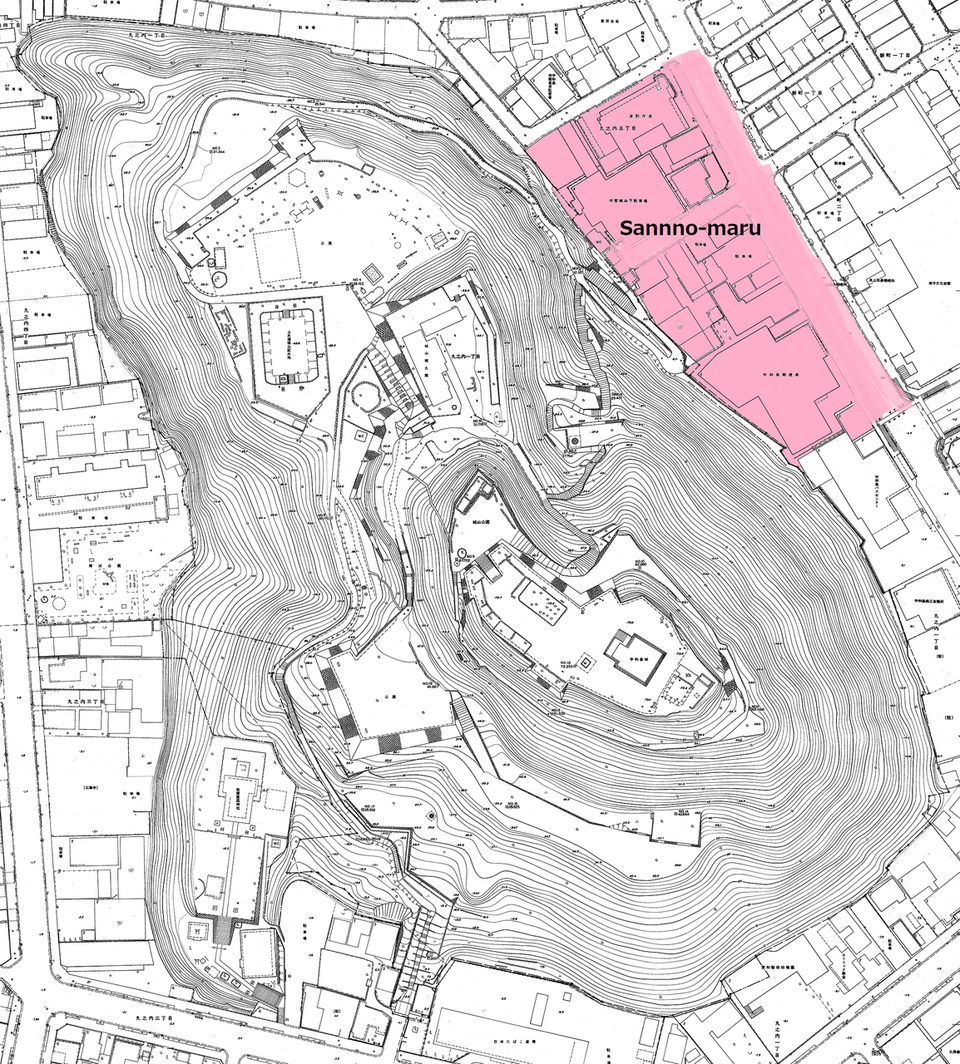 ---
Heisei stone wall repair
January 2009-March 2020 / Repair area: 165.8㎡ /
Construction cost: Approximately 40 million yen ※not including the survey fee.
---
It was a thick forest before the repair. Since the Showa period, the stone wall has been in a dangerous state, and the roofed fence has been fixed only temporarily. Archaeological excavations found a flat area and another low stone wall, that was used in the early Edo period, on the upper surface of the stone wall. This was a breakthrough discovery not found in the existing material. This flat area leads to the Yamazato Yashiki, south of Sannomaru and is located overlooking the palace, and believed to have been used as a dedicated path by the feudal lord and particular people.
The "Nozura-zumi" stone wall facing the uwajima post office, was built with unprocessed natural stones, one of the largest, the "Oohira-ishi" a meter in width, studded into the wall for effect. It was a representative wall, facing the path to the palace.
Although it was in continuous repair and renovation in recent times, as the oldest stone wall in the Uwajima castle, it preserves the legacy of the castle's founding period and its father Todo Takatora from times before the Date clan ruled Uwajima.